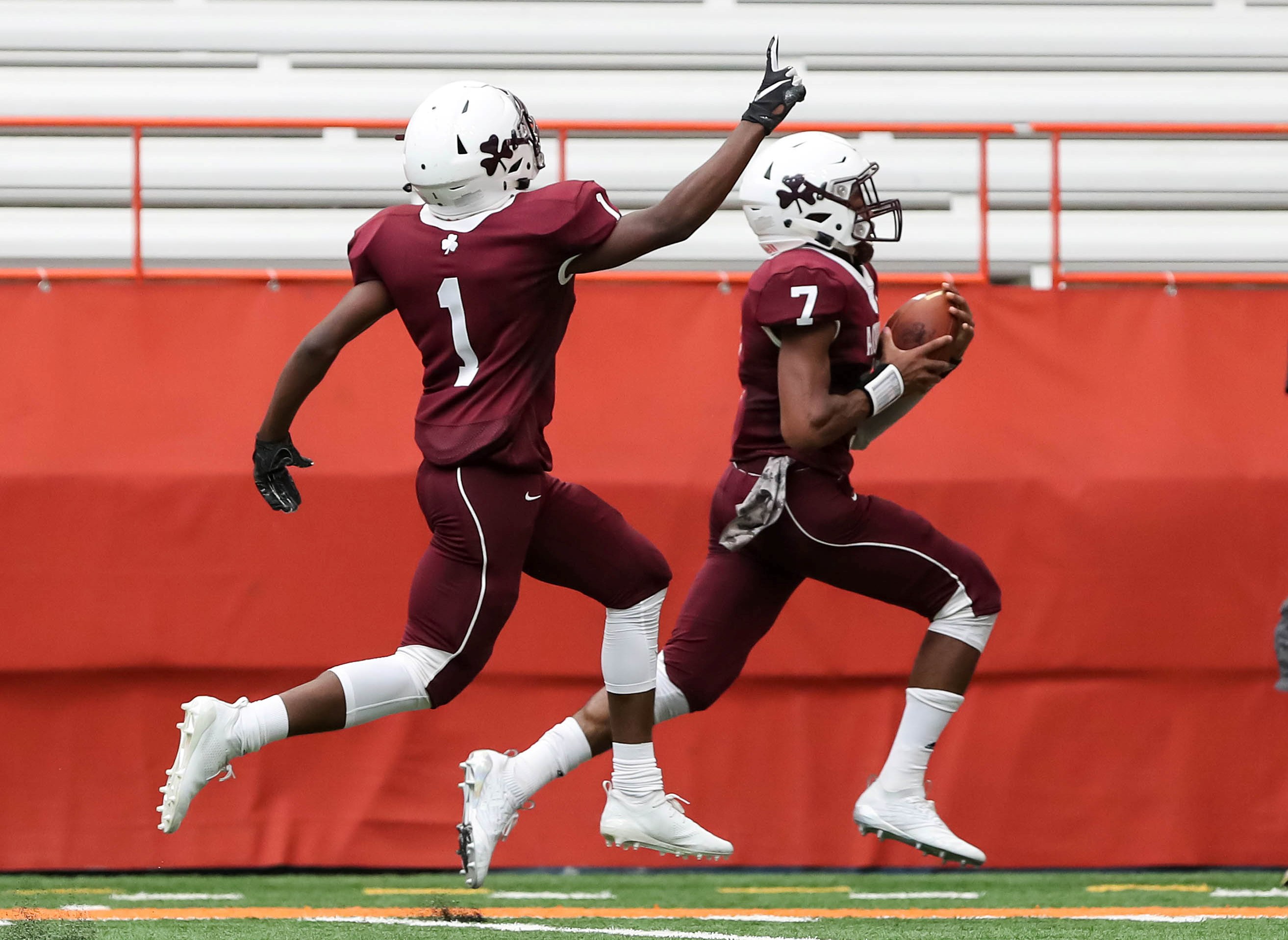 BY PAUL LIOTTI
Aquinas, McQuaid, Hilton and Pittsford were all favored to get to this point this year. Each squad is experienced, each knows what it takes to win and each has their own reasons wanting to be the big dog in the largest classification.
There's Aquinas, the defending AA champ that has won 10 sectional titles over the last 12 years, which doesn't want to give up the title.
There's McQuaid, which has owned the RCAC but can't get over the hump in Sectionals, having last raised the block of wood in 1978.
There's Hilton, which has been dipping their toe into the big boy pond for a few years now and has been building for this season, trying to bring home a title for the first time since 1994.
There's Pittsford, which has been the runner-up for two straight years, has fallen prey to the Irish on more than one occasion and has never won a sectional football title.
By Saturday night,  two dreams will have ended and two will still be alive.
VIEW MORE CHRISTOPHER CECERE PHOTOS HERE. 
Here is how Class AA semifinals set up, along with a summary of each team:
Semifinal Matchups
No. 1 Aquinas vs. No 4 Pittsford, 5 pm, Saturday, SUNY Brockport
No. 2 McQuaid vs. No. 3 Hilton, 8 pm, Saturday, SUNY Brockport
Finals
7 pm, Saturday, November 3, SUNY Brockport
No. 1 Aquinas
Record/NYSSWA Rank: 7-1/No. 7
Quarterfinal Results: def. Edison 35-8
Last Week: Starters played first half only. QB Tyler Szalkowski 8-8-125-2TDs. RB Reuben Torres (16-82-2TDs), WR Kobe McNair (5-94-2TDs)
Notable: Finished the regular season with running back by committee, hoping senior standout RB Caron Robinson may be back from injury. He has missed the last six games. Aquinas finished the regular season with the Section's strongest strength of schedule, regardless of Classification.
Key Players: Szalkowski (103-150-1898-23TD-3Int)' WRs McNair (35-693-8) and WR Ulysees Russell (19-528-8); RBs Damon Montgomery (62-331-3), Torres (84-536-5), and Will Benjamin (43-266-6).
Key Matchups: Aquinas receivers vs. Pittsford secondary.
What to Watch For: A lot of sectional history between these two teams both on and off the field, including last year's Class AA final when AQ beat Pittsford 20-14.
Through the Eyes of the Coach: "I expect the game to be a hard fought battle between two very good football teams.  Pittsford has been on a great roll and they are a big physical football team that is year in and year out among the best in the area," says coach Derek Annechino.
No. 2 McQuaid
Record/NYSSWA Rank: 7-1/No. 12
Quarterfinal Results: def Rush Henrietta 33-17
Last Week: QB Hunter Walsh completed 28-35 passes for 228 yards and two scores, one each to WR/CB Ben Beauchamp and TE Connor Zamiara. Marc Passero, the go-to running back all year, finished with 25 carries and 191 yards and two scores. Beauchamp's 12 catches for 112 yards was a game-high.   
Notable: A senior-laden team, the Knights have been there, done that, except win a Sectional title. Twice this year they have come back to win late and when their West Coast offense is clicking they have weapons to beat a team from any place on the field. It takes a lot to get the Knights rattled, something they will have to rely on with the aggressive Cadet defense.
Key Players: Walsh, Passero, Beauchamp and Zamiara.
Key Matchups: Hilton DL vs. McQuaid OL. WR Tahjae Hill vs. Beauchamp.
What to Watch For: Will the McQuaid OL give Walsh enough time to pick the Cadet secondary apart.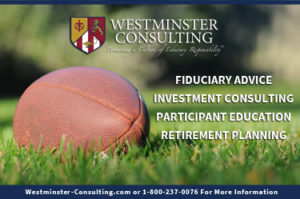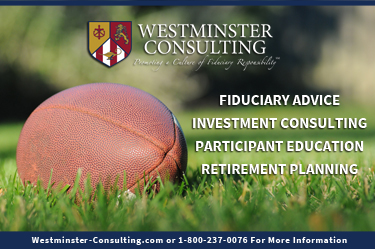 No. 3 Hilton
Record/NYSSWA Rank: 7-1/No. 21
Quarterfinal Results: def Penfield 35-14
Last Week: Scored the last 21 points of the game. RB Sean Meyers rushed for three touchdowns.
Notable: Has won 6-straight games. Hilton makes its mark on defense; including holding Greece Athena to -18 yards rushing in Week 6
Key Players: RB Nick Romano, game breaker WR/KR Tahjae Hill, and K Noah Panepinto, one of the best kickers in Section V whose kickoffs end up as touch backs.
Key Matchups: Hilton DL vs. McQuaid OL, and WR Hill vs. CB Beauchamp.
What to Watch For: Can Hilton's aggressive defense stop the quick-hitting West-Coast offense of the Knights.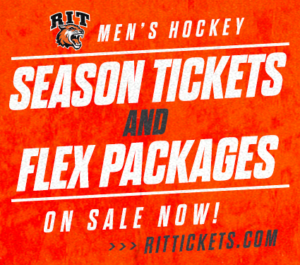 No. 4 Pittsford
Record/NYSSWA Rank: 6-2/NR
Quarterfinal Results: def. Fairport 38-27 in overtime
Last Week: Pittsford converted 2 fourth-down plays — one with less than 1:30 remaining in the game and the other in overtime — to rally to beat Fairport. Defense held Fairport rushing to just 187 yards on 43 carries and 237 total yards of offense. It was the second time this season the Panthers took down the Red Raiders.
Notable: Has won 6-straight games after starting the season 0-2.
Key Players: Sr QB Matt LaRocca and WRs Jackson Westfall, Braydon Surra, Clyde Williams and Tommy Birmingham have steadily improved all season The running game has a thunder and lightning feel with FB Wyatt Molinich and RB Lavontae Bonds. The lines on both sides of the ball are solid and kept Fairport's running game at bay while opening holes against a very staunch Red Raider line. Started the season with two OL starters that never played on the line before and have bonded together in an all-for-one, one-for-all philosophy.
Key Matchups: Can the Panther secondary keep up with the Irish core of receivers?
What to Watch For: Can Pittsford get past Aquinas which has had the Panthers' number the last several meetings?
Through the Eyes of the Coach: "AQ has many returning players and some big play makers at all of the skill positions. We will have execute a near perfect game plan to be in position to win"," says coach Keith Molinich.