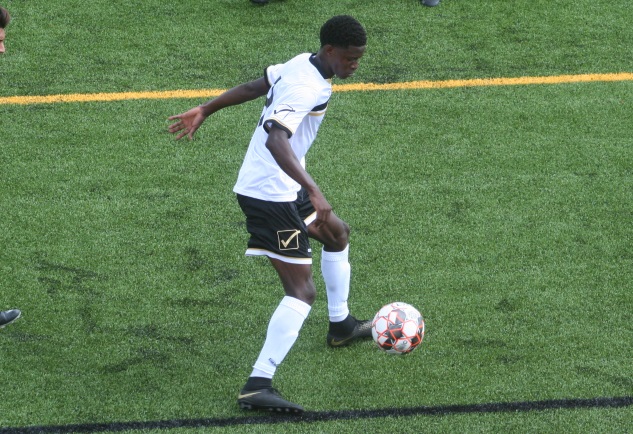 Courtesy of MCCTribunes.com
WARWICK, Rhode Island – Freshman Isaiah Lee scored two goals and assisted on the other as the MCC men's soccer team scored three unanswered in the second half to defeat the Community College of Rhode Island 3-0 Saturday afternoon.
Lee broke a scoreless tie by converting a penalty kick in the 62nd minute for the eventual game-winner. He then assisted on Cameron Welling's goal just 27 seconds later as Monroe took command. It was Welling's second goal of the season, and third straight contest registering a point.
Lee capped the scoring in the 73rd minute off a feed from Karlyl Simon. The forward has scored two goals in two consecutive games and has a five-game point streak.
Kyle Bimek stopped five shots to earn his fourth shutout. The sophomore keeper has yet to allow a goal this season.