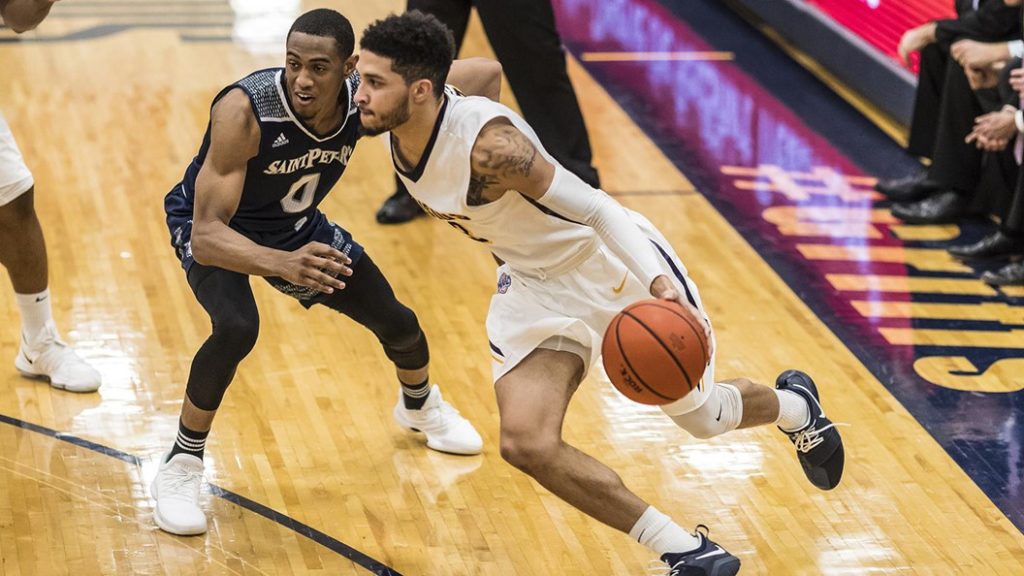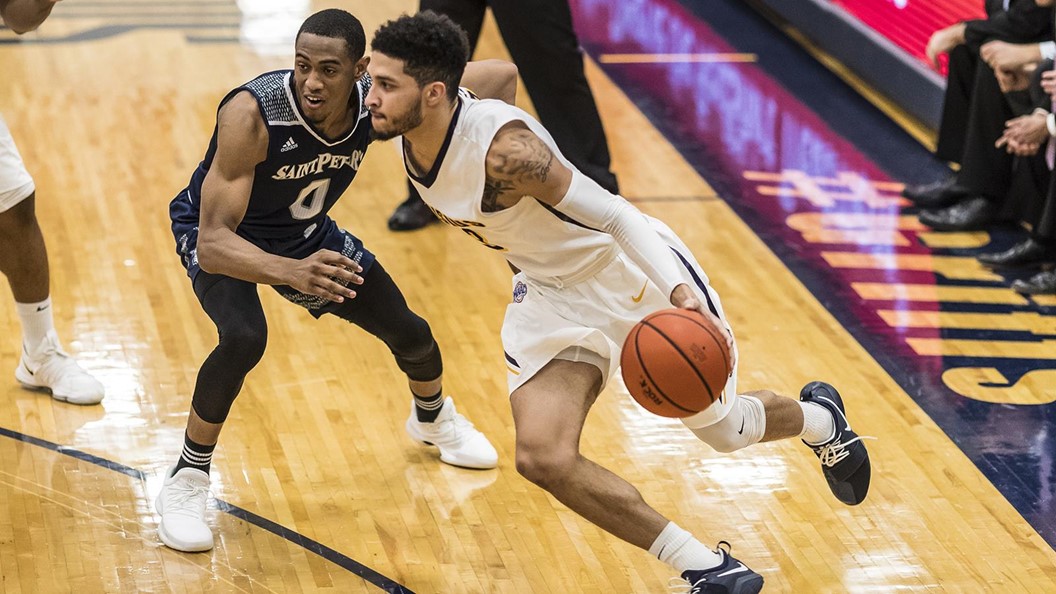 Courtesy of GoGriffs.com
Canisius sophomore guard Isaiah Reese was named the MAAC's Player of the Week on Monday after he averaged 21.5 points, 5.0 rebounds, 5.5 assists and 4.5 steals per game in road victories at Manhattan and Iona.
This marks the second time this season Reese has earned the league's player of the week honors, having previously received the award Nov. 20.
For the week, Reese shot 43.8 percent from the field, 43.5 percent from 3-point land and 71.4 percent from the free-throw line, while recording an assist-to-turnover ratio of 2.8.
In the Golden Griffins' 68-59 win at Manhattan Jan. 19, the Miami, Fla., native scored all 22 of his points in the second half, highlighted by a career-high six makes from 3-point land. He also grabbed four rebounds to go with six assists and a career-high six steals in the win over the Jaspers. The six steals for Reese stand as the most for a Canisius player since the 2005-06 season.
In the road win at Iona Jan. 21, Reese scored a game-high 21 points, pulled down six boards, dished out five assists and was credited with three steals as the Blue and Gold earned its first win at Iona's Hynes Center since 2013-14.
Canisius, which has won nine of its last 10 games, sits atop the MAAC standings with a 13-8 overall record and a 7-1 mark in MAAC play. The 7-1 league record through eight games is the program's best start in conference action since 1996-97.
The Griffs will return to action Saturday, Jan. 27, when the team hosts long-time rival Niagara at the Koessler Athletic Center. Game time is set for 7 p.m., and the game will be broadcast live on ESPN3.
Fans can purchase tickets or get more information by calling the Canisus ticket office at (716) 888-TIXX, or online at GoGriffs.com.