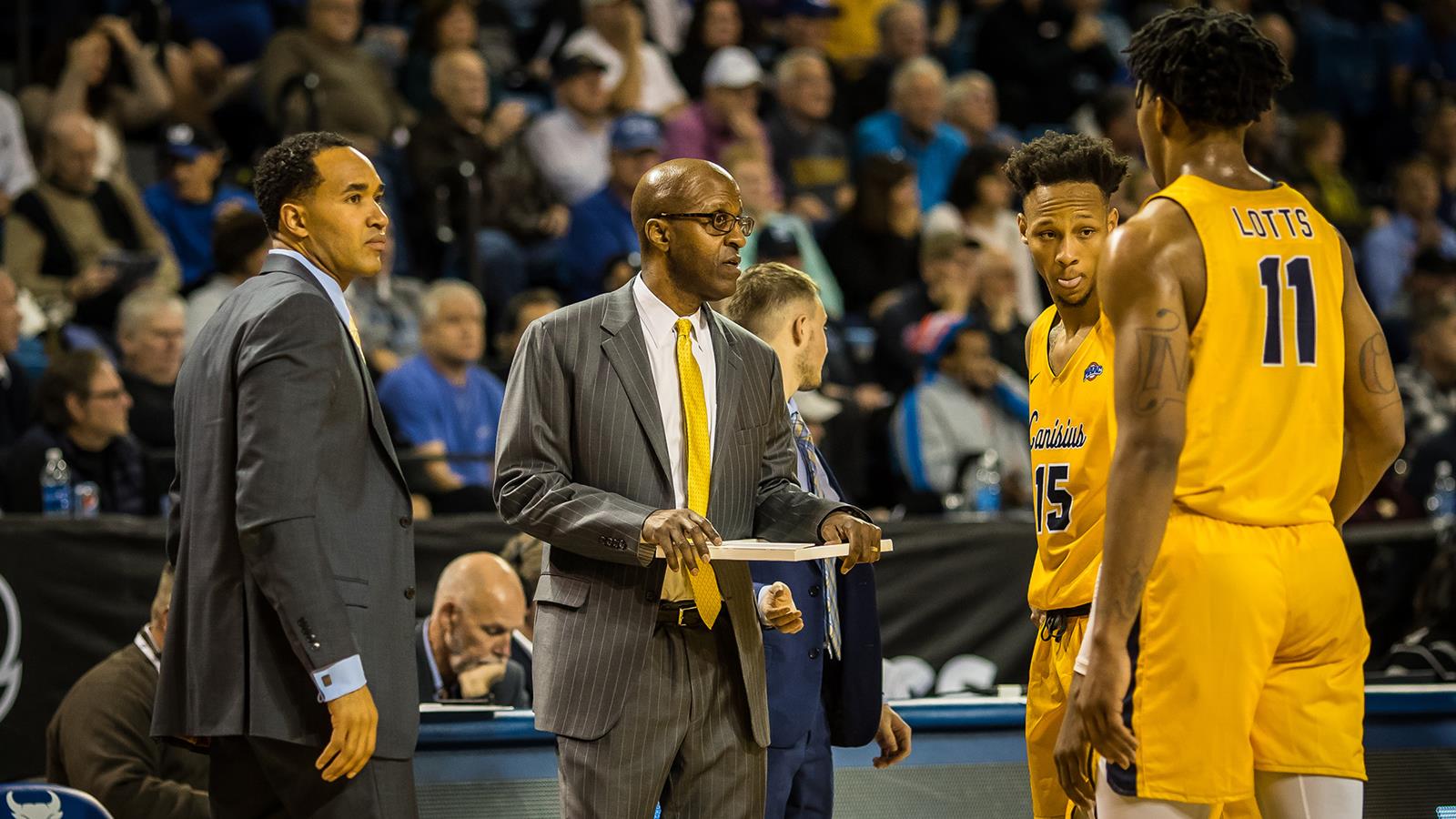 Courtesy of GoGriffs.com
The Canisius men's basketball team's road game at Manhattan, scheduled for Friday, Jan. 19, has been flexed to ESPNU as part of the MAAC's television broadcast agreement with ESPN, the conference office announced Tuesday. The game between the Golden Griffins and the Jaspers will be played in Draddy Gymnasium in Riverdale, N.Y., with the tip-off in front of a national TV audience set for 9 p.m.
Canisius, winners of four straight, is 8-7 overall and 2-0 in MAAC play after the Griffs defeated Iona 85-78 Dec. 31 in the Koessler Athletic Center. The 2-0 start in conference action is the program's fourth in the last sixth seasons, and the first since 2014-15.
The game at Manhattan will be the seventh time Canisius has appeared on ESPNU since 2013-14. The MAAC has five Fridays (Jan. 5, 19, 26; Feb. 2 & 23) during the regular season in which any game schedule on that date can be flexed onto ESPNU as the MAAC Wildcard Game.
ESPN will televise the 2018 MAAC Men's Basketball Championship semifinal games March 4. Semifinal No. 1 will air live on ESPN3 at 7 p.m. and will re-air at 11:30 p.m. on ESPNU, tape delayed. Semifinal No. 2 will air at 9:30 p.m., live on ESPNU.
The Griffs will return to action Friday, Jan. 5, when the Blue and Gold travels to play at Quinnipiac. Game time in Hamden, Conn., is set for 8 p.m., and that game will be broadcast live on ESPN3. After playing at Siena Jan. 7, the Griffs will return home Jan. 12 and Jan. 14 for home dates with Saint Peter's and Monmouth. For tickets, call the Canisius Ticket Office at (716) 888-TIXX, or tickets can be purchased online at GoGriffs.com.