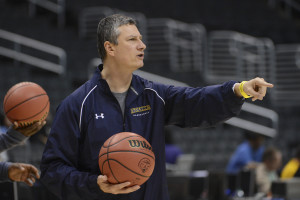 Courtesy of GoExplorers.com
PHILADELPHIA – Cian Sullivan (Tralee, Ireland / St. Andrew's Prep (RI)) has signed a National Letter of Intent to play men's basketball at La Salle, head coach Dr. John Giannini said.
"We are thrilled to have such a fine person and high potential player in our program," Giannini said. "We have had success developing post players like Steve Zack and Tony Washington. After a developmental period, Steve and Tony became players we depend on and I'm confident Cian will do the same. He has great size and skill. As he develops the right reactions that come with experience and builds strength, he can be a very good player for us."
Sullivan is a 7-1 center that arrived at St. Andrew's this fall from Mercy Mounthawk School in Kerry, Ireland.
The Explorers host Rider on Tuesday at 7 PM.