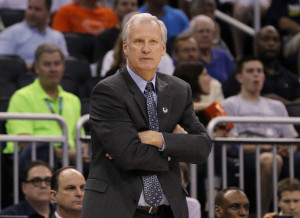 Courtesy of SLUBillikens.com
ST. LOUIS – Saint Louis University head men's basketball coach Jim Crews announced today that Matt Neufeld and Elliott Welmerhave signed National Letters of Intent to attend the University and play for the Billikens.
Neufeld is a 6-foot-11 post player from Victoria, Canada. Welmer is a 6-9 forward from Columbus, Ind.
"Matt and Elliott are great fits for Saint Louis University and the men's basketball program," Crews said. "The foundation of our program is to bring in young men of high character, and Matt and Elliott are just that. Both are in solid prep school programs this year, and that is only going to help in their development. We look forward to having them on campus next year."
Neufeld is at Sunrise Christian Academy in Wichita, Kan., after a career at Lambrick Park High School in Victoria, B.C. At Lambrick Park, he averaged a double-double (24 ppg, 10 rpg) his senior year while helping the Lions to a 30-9 record and a provincial championship. Neufeld also played club ball with Drive, where he averaged nearly 20 ppg and 10 rpg.
"Matt is an athletic five-man who is extremely versatile," Crews said. "He can play inside and out and is a good passer. He is an honor roll student and a high-character kid. He is having a great experience at Sunrise Christian Academy, which is going to be terrific for his development."
Welmer, who is playing this year at Bridgton Academy in Maine, starred at Columbus North High School in Indiana. He posted averages of 16 ppg and 8 rpg as a senior while helping the Bulldogs to a 20-6 record.
"Elliott comes from a very good high school background at Columbus North in Indiana," Crews said. "He has length with great touch, ball-handling skills and passing ability. Like Matt, he has high character and will benefit from a year of prep school at Bridgton Academy."
Neufeld and Welmer begin their four years of eligibility during the 2015-16 campaign.