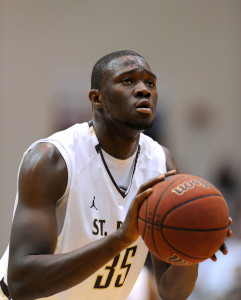 By Paul Gotham
BUFFALO, NY – It's been almost two decades since Buffalo's Big 4 staged a doubleheader. When the four schools get together later this month, they will reach back further in time.
The Niagara Purple Eagles and Saint Bonaventure Bonnies will do battle in the opener on November 29th at the First Niagara Center, and the UB Bulls and Canisius Golden Griffins meet in the nightcap as the four Western New York Division I gather for the first time since 1998.
To commemorate the event each of the schools will don uniforms of the Buffalo Braves which competed in the NBA from 1970-1978.
Niagara will wear home white in the first game while St. Bonaventure goes with the road orange worn by the Braves during the 1971-73 seasons.
UB and Canisius will wear the Columbia blue home and away schemes used by the Braves until they departed Buffalo for California in 1978.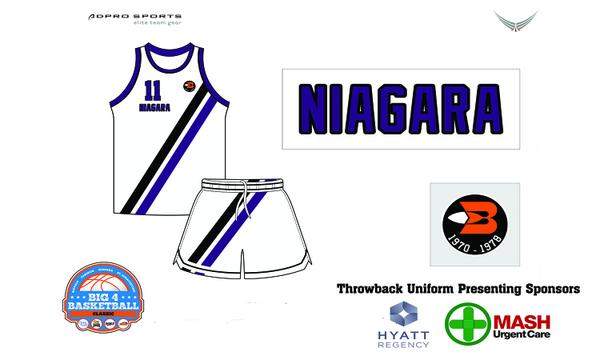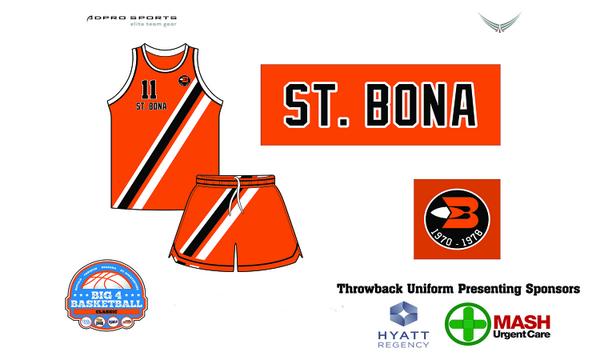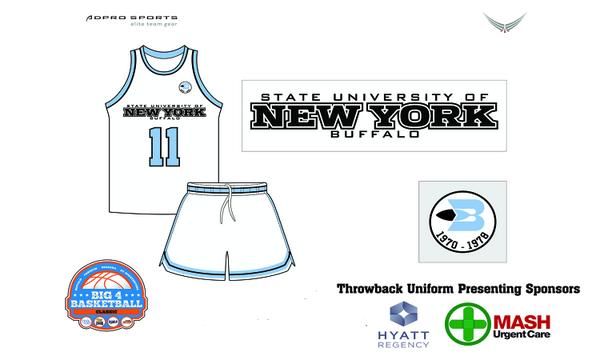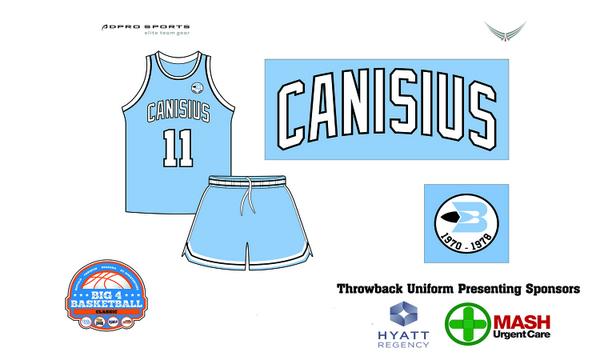 A 2 p.m. tip off between Niagara and St. Bonaventure is scheduled at the First Niagara Center with UB and Canisius to follow at 4:15.
Charlon Kloof went end-to-end to score at the buzzer as the Bonnies defeated Niagara, 74-72 at the Taps Gallagher Center last year. � Canisius used a 24-4 second half run to defeat UB, 69-55 at FNC last season.
Hyatt Regency and MASH Urgent Care will sponsor the event with game-worn uniforms being auctioned and proceeds donated to each institution's charity of choice.
SBU's Youssou Ndoye was named pre-season Big 4 Player of the Year. UB's Shannon Evans and Will Regan joined Ndoye on the first team along with Zach Lewis (Canisius) and Bona teammate, Jordan Gathers.
Phil Valenti (Canisius), Jarryn Skeete (UB), Wesley Myers (Niagara), Ramone Snowden (Niagara) and Dion Wright (St. Bonaventure) earned second team honors.
Keith Lambkin scored 12 points as Canisius downed UB, 66-56 on December 12, 1998 – the date of the most recent Big 4 doubleheader. Louis Campbell netted a game-high 21 points in a losing effort for UB.
Isaac King led three in double figures with 22 points as SBU knocked off Niagara, 70-61�that same night. Caswell Cyrus added 13 while Tim Winn chipped in 12 for the winners. Alvin Young dropped 31 in a losing effort.
Uniform graphics courtesy of Canisius Athletics and Big 4 hoops.