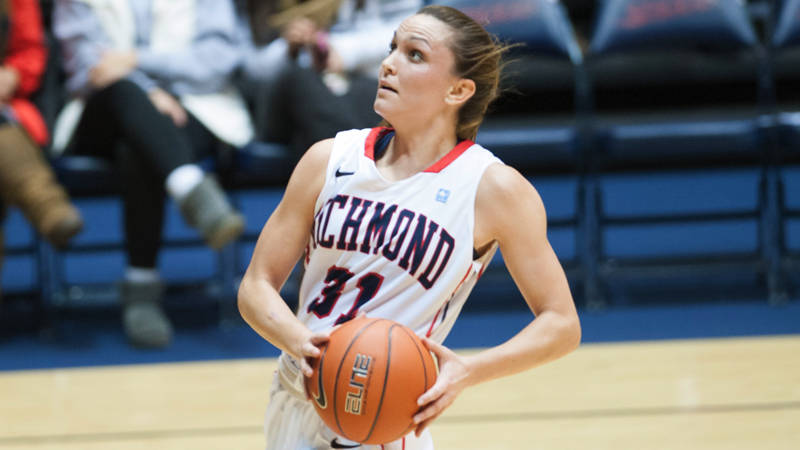 KINGSTON, R.I. — Richmond defeated Rhode Island, 60-50, for its fourth-straight win Wednesday night at the Ryan Center. The Spiders (16-13, 6-7) won its 13th-straight over Rhode Island and improved to 14-2 all-time against the Rams. Rhode Island (6-21, 1-12) lost its third-straight and 15th of its last 17 games.
Richmond jumped out to a 21-6 lead early, but Rhode Island used a 12-5 run to close the half to make the score 26-18 Spider advantage at the break.
The Spiders started the second half firing on all cylinders, going on a 14-5 run to boost its lead to 40-23 at the under-16 media.
Rhode Island would make things interesting down the stretch, closing the game on a 24-9 run to cut the score to the would-be final of 60-50.
In the first frame, Richmond shot 10-for-28 (35.7%) from the field and had six steals. Rachael Bilney had eight points to lead Richmond.
Kristina King led Richmond 14 points, with Bilney following with 13 points. Becca Wann chipped in with 10 points and a team-high eight rebounds. Sam Bilney dished a team-high six assists and had five steals.
The Spiders host Charlotte Sunday at 2 p.m. for Senior Day. Seniors Rachael and Sam Bilney, along with Ryann Dannelly, will be honored in a pregame ceremony.
NOTES: Richmond moved to 5-1 at the Ryan Center…Richmond's four-game win-streak is a season-high…Richmond won its second-straight A-10 road game…Rachael Bilney moved into 18th place on Richmond's all-time list (1,048 career points)…Liz Brown's 45 blocks on the season ranks third in a single season.