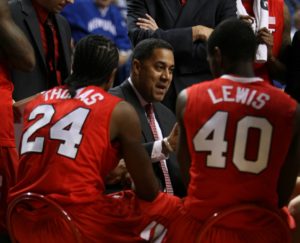 Counting down the days to tipoff previewing the incoming freshmen of the Atlantic 10. Today's installment features the Marist Red Foxes.
A young Marist team fell to Iona in the second round of the MAAC Tournament. In his fourth year at the helm Chuck Martin and his staff welcome three freshmen to campus: Khallid Hart, Phillip Lawrence and Eric Truog. 
Khallid Hart 6'2" 180lbs. G Newark, Del./The Sanford School
Had a decorated high school career at The Sanford School in Hockessin, Delaware. A member of three consecutive DIAA State Championship winning teams. Concluded his senior season with State Player of the Year and Tournament MVP honors. As a senior at Sanford, Hart led his team with 15.7 points and 5.9 assists per game, while compiling a 23-1 overall record. Was a member of the US Virgin Islands National Team, that participated at the FIBA Americas U18 Championship in June of 2012. Hart led all players at the tournament in scoring, averaging 23.4 points per game in five contests. Third in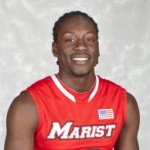 three-point shooting percentage, making 40.7 percent of his shots from beyond the arc for an average of 2.2 per game. Second in free-throw percentage, shooting 81.6 percent from the charity stripe. Took a tournament-high 49 free throw attempts and draining 40 of them.
What they're saying about Khallid Hart – Steve Keller/The National Recruiting Report: "He's a good get for Marist and a good get for the league. He's a talented point guard/combo-guard. He knows how to play, is physical and has good size."
Allen Rubin/Hoop Scoop: "He's a good combo player. He plays hard. He's a good solid player. He may play a little two at Marist and be a backup at point."
Phillip Lawrence 6'7" 190lbs. F Baltimore, Md./Mount St. Joseph
A 6-7 combo forward, he played four years at Mount St. Joseph in Maryland. Led Mount St. Joseph to a first-place finish in the Baltimore Catholic League regular season as a senior in 2011-12. Chosen to play in the Mary Kline Classic, an all-star basketball fundraiser featuring 26 of the best East Coast senior players. Turned heads during the summer of 2011 with his play on the AAU circuit with the Philly's Finest club. Showcases a wide variety of skills; versatility, athleticism and strong work ethic.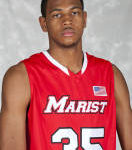 What they're saying about Phillip Lawrence – Steve Keller/The National Recruiting Report: "He's a decent size body. He always looked better than his stats. He had too many games with four points and three rebounds, but he did more than that."
Edgar Walker/MarylandHoops.net: "I really like Phil. He can shoot pretty well for his size. He runs the floor extremely well; that's probably his biggest strength – getting out in transition and finishing hard. He improved a lot during his senior season. He really proved that he could play a the MAAC level. A lot of people doubted him before that senior high school season. He definitely came out and showed that he can make a contribution and impact at that level."
Allen Rubin/Hoop Scoop: "He's strictly a face up kid. He's a good shooter and good rebounder. He's long and athletic."
Eric Truog 6'10″ 240lbs. C Bainbridge, Oh./Kenston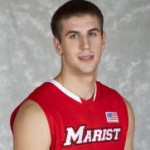 Joined the Red Foxes after completing his high school career at Kenston High School. Three-time Chagrin Valley Conference Player of the Year. A low-post presence for Kenston, Truog compiled a statline of 22.1 points and 11.4 rebounds as a senior, while leading his squad to a 20-2 record and a 12-0 mark in league play. As a junior, he average 18.9 points, 10.5 rebounds and 2.4 blocks as a junior, while Kenston went 19-2. Ranked in multiple publications as the first or second-best center prospect in the state of Ohio.
What they're saying about Eric Truog – Steve Keller/The National Recruiting Report: "He's a big body. He's strong. He has a chance to be pretty good because he is big. He's got decent hands and skill."
Chris Johnson/ Hoop Scoop: "He's a pure low-post player. He developed a nice jumper up to 15 feet, but he is at his best getting in the paint scoring and rebounding. He's a big, strong kid."
Biographical information and photos courtesy of Marist Red Foxes Athletics.