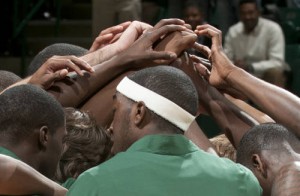 Halton Arena — Charlotte 49ers head coach Alan Major has announced the signing of 6-5 shooting guard Ivan Benkovic (Zagreb, Croatia/Mack Academy)  to a National Letter of Intent to play basketball for the 49ers.
Benkovic has been in United States for two seasons, attending United Faith Christian Academy in Matthews, N.C. in 2010-11 and Evelyn Mack Academy in Charlotte in 2011-12.
"He's a high-character kid.  A competitor," said Major.  "He believes in what we're building here. We're excited Ivan wants to be a part of that."
As a junior at nationally-ranked United Faith, the three-point specialist helped the Falcons to the NC Independent School's Athletic Association 1A State Championship game.  Benkovic scored 14 points in the 57-49 championship game loss to Trinity Christian as United Faith, which split games with Oak Hill Academy during the regular season, completed a 28-8 season as state runner-up.
As a senior at Mack Academy, Benkovic averaged 15.0 points for head coach Will Sperow.
"We're excited about his ability to shoot the ball," Major added.  "He brings a uniqueness to our team and adds to our backcourt."
Benkovic joins a five-man recruiting class that includes fall signees Willie Clayton, Darion Clark and Shawn Lester and spring signee Denzel Ingram.  Clayton, a 6-7 forward from Thomasville, Ga., was recently named MVP of Georgia's North-South All-Star game for the second straight year.  Clark, a 6-8 power forward from Conyers, Ga., helped key Oak Hill Academy's perfect 44-0 season that included a #1 ranking in the final national polls.  Lester, a 6-3 guard from Mooresville, N.C. and Ingram a 5-11 point guard from Chapel Hill, N.C., both scored 1500 points in their careers and were chosen to participate  in the Carolina All-Star Basketball Classic in Myrtle Beach, S.C. and the Jordan Brand Regional All-Star Classic in Charlotte's Time Warner Cable Arena.